Cheynair Aviation provides one of the highest quality in Ground Courses and Flight Training for potential Pilots!
We promote equal opportunity to all student, regardless of status or nationality. We have a long list of international graduates of our ground courses and flight trainings who are now following a rewarding career of the Airline Industries. Whether starting with us, continuing, or finishing your pursued passion to fly, we can cater to your every need. Our highly experienced Ground Course Professors and HIGH time flying Flight Instructors are more than ready to take any challenge you face. See your future with us, take that bold step and Fly Cheynair.
ONE OF THE BEST PILOT TRAINING SCHOOL'S IN THE PHILIPPINES THAT PROVIDE'S HIGH QUALITY TRAINING.
Cheynair Aviation is providing excellent and high-quality training for aspiring pilots, who want to pursue it as a passion or even as a profession. Formally founded in 2005, Cheynair Aviation Training Services Inc. offers superior flight training and ground courses and has produced highly caliber pilots enjoying their great career a world over. 
Cessna Marie Z. Sarmiento
President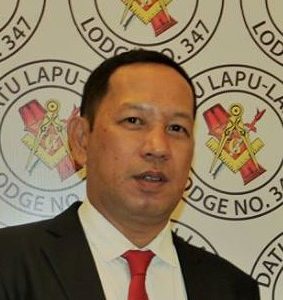 Capt. Jeram C. Sarmiento
CEO / Accountable Manager
Capt. Mario A. Bedayo
Head of Training / Consultant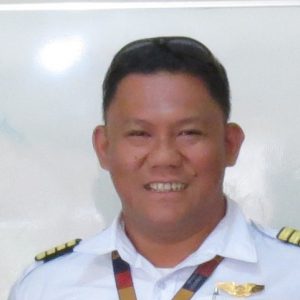 Capt. Sanjay J. Alvarez
Chief Flight Instructor
Becoming a Pilot is a step by step process. From Zero hours to next, Private Pilot should be in take first before anything else. Holding the Private Pilot License, you are allowed to operate and fly an aircraft for private and recreational purposes. You may carry passengers or rent aircrafts or rent private planes but cannot be compensated for the services as a pilot.
Commercial Pilot License serves as password key to get paid and compensated as a Pilot. Pre-requisite for Commercial Pilot is a Private Pilot License. If the goal is to have career as a Commercial Pilot; you need to be part of an Approved Training Organization (ATO) and pass all Exams with Civil Aviation Authority of the Philippines or CAAP to hold license/certificate. 
Got the call to inspire co-passionate Aviators? Acquire Ground and Flight Instructor License with Cheynair Aviation's GI/FI Course. Mold and harness the future generation of Pilots and make them Proficient as your roots. Learn from the Industry's most competent Instructors the ethics of being an effective GROUND and FLIGHT INSTRUCTOR! Proficiency rather than Hours logged, that's the most essential Mantra to set. We let our Students FLY their HOURS.
MULTI-CREW COOPERATION COURSE
As one of the most promising Flying/Pilot School plinth in Mactan Cebu, Philippines; Cheynair Aviation is the only Training Academy providing the Type-Rating and Intial Course for Beechcraft King Air 350. Hence, the Multi-Crew Cooperation Course (MCC) marked out to procure team skills in Modern-day operational multi-crew flight deck aims assiduous flying to current CPL/IR and ATPL/IR holders. 
"Best flying school in the country! Great instructors!"
"They don't just train Pilots,they train PROFESSIONAL Pilots"
"It's not only my school, It's my family too. They provide the knowledge & skills that you need in a very friendly & professional way."
Cheynair Alumni now work in different airlines around the world!