For many aspiring aviators, flying sophisticated aircraft specifically Airline giants by far is an ultimate dream.  Some uplift their aviatrix spirit in early childhood and some perhaps come in later years.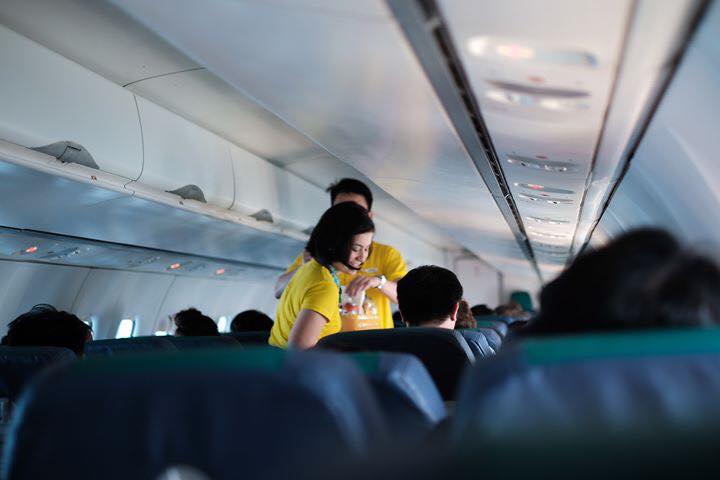 Pursue your passion, and everything else will fall into place. This is not being romantic. This is the highest order of pragmatism.

– Gabby Giffords
Being a Pilot is relatively not as easy as it sounds, there be a lot of misconception of having huge amount salary in flying; short to long haul flights. Thus, there are others who are greatly inspired of how it feels up there that they move a step to become one.  

Here's a great journey of inspiration in how a certain flight attendant ended up of not just to stay in cabin but rather maneuver yoke itself inside aircraft cockpit.
Ensuring safety procedures and making sure passengers be in their utmost comfort

Working as Flight Attendant in one of the Airline giants in the Philippines

Make the best flight experience for passengers daily.
Victoria graduated as BS Business Administration of University of San Carlos came from a simple yet huge family of Cebu Province. After acquiring a degree, she applied as Cabin Crew to one of the Airline giants in the Philippines. Luckily, she was able to get in and had training for the job then after.

"It was a whirlwind experience; I really didn't know why I end up in Aviation. It was a trial at first but I realize one day that once I started flying, I can't stop", says Victoria.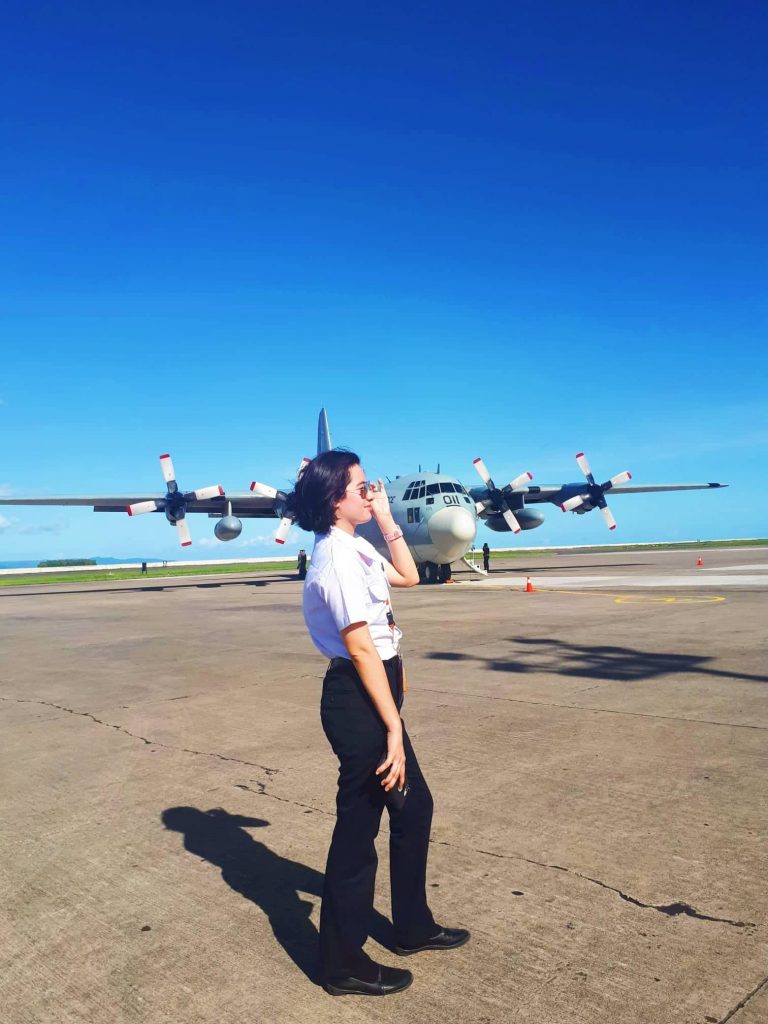 "I feel like I didn't choose Aviation, I think it chose me", she added.
No days were the same in flying. Being a Cabin Crew is both rewarding and challenging. Countless early starts and late finishes is normal to them as they share a common goal, that is; to serve people.

Cabin Crew colleagues

Cheynair Aviation Kapitans
When asked what inspires Victoria to keep moving and even proceed to become a Pilot, she said she fell in love not just in flying an aircraft but also how it drives her to become herself which fuels her passion.
How were you able to do both work and Pilot school?
You have to balance your life. Choose where to invest your time. In my case, "Time is Gold" and procrastination is the greatest thief of time.
What drives you to keep flying?
If you ask a Pilot, "How did you become one?", you will certainly hear an inspiring love story. Maybe that's what motivates me to wake up early in the morning and go to work. If not working-days, then I'm in school. If don't have class or work, I'm just at home reviewing.

What was the challenge?
The challenge was the time itself. I kinda think it's hard to hit two birds in one stone. It was not easy but luckily I was able to pull through. I did manage my time well. Perhaps its all about mind set and how much you reflect on yourself that no challenge or trials will stay constant in this world. Everything shall pass.
Why Cheynair Aviation?
I'm in my Commercial Pilot Stage now and its quite fast knowing that I only go to School during dayoffs. I made the right decision, without any doubt. Being in Cheynair makes me not just a proficient Pilot but most importantly a humble aviator. That's the best thing about them, they always focus on cutting off hazardous attitudes. "Always keep both feet ground, no matter how high horizons you've soar", that's their motto.
With Captain Charie

Capt. Ruby and I

Malapascua Island

Red-tail avid fan

Co-Pilots
Always fly your dreams high. Fly with Cheynair Aviation!